ENERGY
HEALING
An Online Video Course on
the Essentials of Self-Care
Ann Marie Chiasson, MD
Do you experience fatigue, low energy, and exhaustion? Do you find yourself getting sick more often than you used to?
If so, you're not alone. Renowned physician Dr. Ann Marie Chiasson has heard these complaints from countless patients in her private practice.
While diet, exercise, and conventional remedies can help, Dr. Chiasson recommends one approach that most doctors ignore, yet is often the key to good health and wellness:
Energy healing.
Each of us possesses an energetic field, also known as the subtle body, that is as important to our health as our physical anatomy.
A regular energy healing practice becomes increasingly important especially as we grow older and must look to energy sources outside the body to maintain our health.

—Ann Marie Chiasson, MD
What can you do to enhance the health of your subtle body?
With Energy Healing, integrative physician Dr. Ann Marie Chiasson offers a complete online training course in medically sound practices for energetic self-care.
Drawing from the material she teaches at Dr. Andrew Weil's Arizona Center for Integrative Medicine, Dr. Chiasson presents six teaching sessions of hands-on training in movement, meditation, breathing, and touch-based techniques to improve your health and enhance your vitality.
Step-by-Step Instruction in Self-Diagnosis, Clearing Blockages, and Much More
Working with energy doesn't require any special gifts—in fact, we do it unconsciously all the time.
With Dr. Chiasson's expert guidance, you'll first learn to become aware of ways that the life force moves in your body and affects your physical and emotional state.
Then, with step-by-step guidance in a wide spectrum of practices, you'll learn how to:
Consciously affect the energy flow to clear stagnant energy
Boost vigor and resiliency
Process stress on the spot and become more resilient to difficult experiences
Correct potential health problems at the source—before they take root in your physical body
Adapt and develop your own energy healing techniques
A Comprehensive Training Course in Energetic Self-Care
As traditional healers have known for thousands of years—and as modern medicine is now beginning to recognize—true wellness begins at the energetic level.
Your symptoms and health challenges often begin first as imbalances in your energy field.
And by learning to make changes at the energetic level, you become your own best healer.
With six sessions of easy-to-follow instruction using audio, video, an online workbook, and Q&A sessions with Dr. Chiasson recorded during live events, Energy Healing provides in-depth training in 28 potent practices to activate your ability to sense and direct subtle energies in the body—to help you take charge of your own health and well-being.
Experience a Foundational Energy Healing Curriculum
Explore the Subtle Body

A practical understanding of the chakras, the meridians, the energy matrix, and more

Hands-On Practices

Twenty-eight practices for using the breath, hands, movement, and meditation for energy healing

Integration

Guidance for incorporating energy healing techniques into any meditation or exercise routine

A Deeper Understanding

How to deepen your relationship with the body for self-diagnosis, inner balance, and increased clarity

Invigorating Techniques

Revitalizing practices to counteract fatigue and the loss of vitality

Open to a Wider World

The art of recognizing unseen gifts of healing energy from the world around you
What You Will Receive
Six Sessions of Teaching

Dr. Ann Marie Chiasson presents a combination of audio instruction and video demonstrations to help you master powerful energy healing practices.

Written Instruction and Reference

Each session, you will be able to go deeper into the science, theory, and practice of energy medicine with downloadable written material. Includes illustrations, self-evaluation quizzes, and 25 cards on the key principles of energy medicine.

Recorded Q&A Sessions

Watch a pair of informative question-and-answer videos, recorded during live sessions with previous course participants.
Regular Price $197
Now Only $127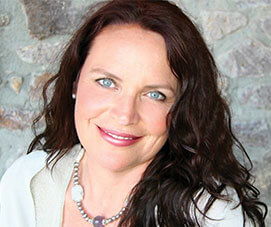 Your Presenter
Ann Marie Chiasson, MD, MPH is the co-director of the Fellowship at the Arizona Center for Integrative Medicine and is board-certified in integrative medicine and family medicine. Dr. Chiasson has a longstanding interest in traditional energy healing traditions and has folded them successfully into her integrative medicine practice. She is coauthor of Self-Healing with Energy Medicine with Dr. Andrew Weil, as well as multiple other academic and instructional publications. Dr. Chiasson has also worked extensively as a medical director in a hospice in Tucson and as an integrative family medicine physician. She currently teaches integrative medicine and energy healing around the country.
Dr. Chiasson skillfully combines her knowledge as a medical doctor with her passion for energy medicine and indigenous healing practices.

—Andrew Weil, MD, author of

Spontaneous Healing
The Complete Energy Healing Program
Throughout Energy Healing, Dr. Ann Marie Chiasson presents a foundational curriculum that takes participants from the basic terminology of the subtle body to advanced techniques for sensing and manipulating the flow of our energy pathways. In this course, you will explore: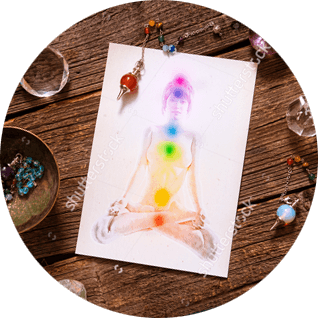 Session 1: The Fundamentals of Energy Medicine
In this introduction to the fundamentals of energy medicine, Dr. Chiasson discusses the anatomy of the energy body in various cultures, illuminated by world healing traditions and our modern understanding of the role of subtle energy in our health. She guides us on an exploration of the various means we have for connecting to the larger flow of the energy outside of our bodies in the energy matrix of the earth. This session features:
Understanding the subtle anatomy—an overview of the chakras, the dan tiens, the meridians, our aura, and our multiple energy bodies
The energetic source of illness—and why simple practices can prevent many conditions from developing in the physical body
Toe Tapping, Body Tapping, and Shaking the Bones—guided instruction in practices for opening the body to an energetic infusion from the earth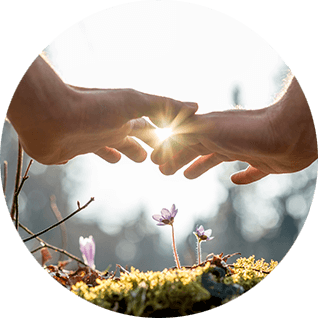 Session 2: Sensing and Moving Energy
A daily practice is the foundation for a healthy energetic life. Beginning with a guided Heart-Centered Meditation, Dr. Chiasson examines the techniques that are most effective for daily self-care, including practices for sensing and moving energy using attention and awareness. She then examines the ways that the energy body interacts with our nervous system—and how we may decode this constant channel of communication. This session features:
The Heart-Centered Meditation—how we can shift the way we see the world to increase the flow of healing, nourishing energy
Activating the Hands and Sensing Energy—building our skills for detecting the subtle fields of the body
Guided training in Abdominal Breathing, the Root Chakra Breath, and a full Chakra Meditation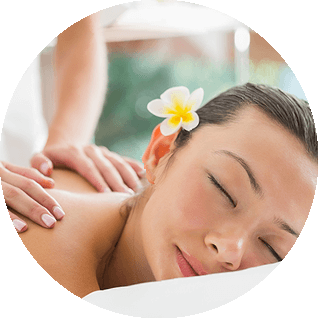 Session 3: Energy Practice for the Full Body
How does our energy body interact with our physical anatomy? As we begin to master the basic energy medicine techniques, we can develop a greater understanding of the dynamic interplay between our energetic systems and the organs, tissues, and overall health. Dr. Chiasson reveals which techniques can help us create greater balance between our physical and subtle selves, including:
Full-Body Energy Connection—a cornerstone self-healing practice to help us rebalance and restore our energy any time
Primary Awareness Exercise and Awaken the Body Response—practices to increase and sharpen our perception of the balance of energy
Circular Breathing—a simple and powerful relaxation and pain management technique
Free-Form Movement—a practice for letting the body spontaneously express energetic information
Session 4: Energy Practices for Specific Conditions
Now that we have learned to sense and balance the energy body as a complete system, we can bring out attention to various difficulties and specific health conditions. Dr. Chiasson explores energetic practices to address a wide variety of health issues, including back and joint pain, chronic fatigue, depression, fibromyalgia, reflux and stomach problems, headaches, heart disease, cancer, hypertension, irritable bowel syndrome and inflammatory bowel disease, liver problems, respiratory problems, rheumatoid and osteoarthritis, skin issues, and TMJ. Guided practices in this session include:
Foot Tapping, Sacrum Tapping, High Heart Tapping, Tapping the Back of the Head—specific exercises for opening blocks in critical energy points of the body
Jaw Work—a critical area for releasing accumulated tension in the body
Eye Work—practices that can improve eyesight, amplify compassion, and invite visionary experiences
Liver Flow, Second Chakra to Occiput to Third Eye—techniques to clear specific imbalances and activate the body's self-restoring systems
Giving Back and Resting Position—exercises to release residual energy from difficult situations and restore gratitude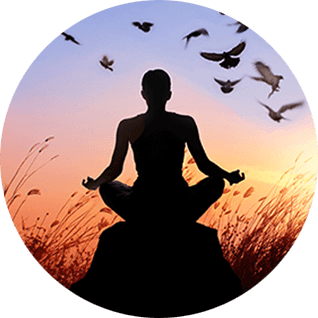 Session 5: Receptivity Practices and Meditations
Perhaps the most important aspect of energy medicine is our sensitivity to subtle energy. Now that we have developed our ability to detect energetic flows and blockages in ourselves, we can expand our perception to help us see the energies in others and in our environment. Dr. Chiasson teaches us specific practices to refine our innate capacity for intuition and to expand our receptivity to energetic information, including:
Yes, No, and Wow—how our basic emotional responses can lead to greater energetic perception
Full-Body Sensing—a technique for reading the energy field of another
Connecting to the Earth—tapping into the greater field of information around us to expand our intuition
Metta Medicine and Forgiveness—practices that clear stored judgment and wounds to open us to the free flow of aliveness within the body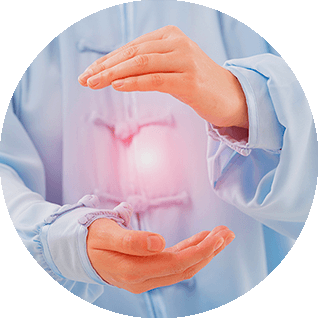 Session 6: Final Review
Energy medicine is a critical part of a comprehensive, integrative approach to wellness. As we develop our skills through daily practice, these techniques can bring us into states of awareness and healing that can radically shift how we relate to our world. In this final session, Dr. Chiasson explores how we can incorporate energy medicine principles as tools to transform our lives, including:
Discovering what invigorates us and what fatigues us—and the impact of our own outlook on our vitality
The ethics of energy medicine—guidelines for using intuitive information and healing techniques with others
Choosing an energy healer—how to find the right match for your needs
How long will it take? A realistic timeline for mastery and transformation.
Begin Your Odyssey through the Subtle Anatomy
The ancient traditions that underlie the practice of energy medicine tell us that the body is more than just a network of muscle, nerves, neurons, and bone. Beyond the surface level of our physical form lies a complex and beautiful network of energetic currents. You too can begin to explore those currents and learn to manipulate their flow with Dr. Ann Marie Chiasson and Energy Healing. Here's a summary of everything you'll receive in this essential online training:
Video and audio trainings with more than six hours of teaching

Twenty-five full-color PDF reference cards

Two recorded Q&A sessions
What People Are Saying About This Course
This program changed my life, changed my health, and opened my world to the power of personal energy. The directions are so clear, the accompanying music so assistive in the process of moving energy.
Exceptional course with clear explanations and practices that are enjoyable. Individuals interested in developing energy awareness will enjoy this activity. Can be applied in individual, clinical, and group settings as an integrative healing technique. Would highly recommend.
This is really an outstanding course. It covers a lot of material, so you need to spend time assimilating and learning it all, but it is so very thorough and interesting. I highly recommend it as a means of preventative medicine and of raising your awareness of and understanding of energy. It is well-organized and really a joy to learn. My heartfelt thanks to Ann Marie. It feels like she is giving you a personal session.
Thoroughly enjoying the course. There is a large amount of information that I am taking my time learning and benefiting from each practice. I am very happy to have considered this course—it has had its immediate benefits, especially at this moment in my life, and can only have further positive impacts with regular practice, on my health and lifestyle. Many, many thanks.
Join the Program Today
You can begin your journey through Energy Healing: An Online Course on the Essentials of Self-Care today.
Regular Price
$197
Now Only $127

We unconditionally guarantee your satisfaction with all Sounds True products for one year when purchased via our website. However, if you are not 100% satisfied with Energy Healing for any reason, simply return it with receipt for a full refund.